Powering Compensation Strategies
Benefits are not a commodity.
They are built to pay claims, forming an integral part of the compensation. Allow us to bring the strategy for your benefit.
Mirroring both the compensation and corporate strategies, employee group benefit plans are an excellent way to compensate the needs of the talent in any organization by forming part of the overall business plan.
Developed to maintain healthy, productive workplaces, looking at the physical, financial, and emotional well-being of the employee coverage, the advantages of a custom-built plan include:
Coverage as you design it
Protection for employees and their families they couldn't get on their own
Providing the corporate competitive edge
Tax-effective compensation
Flexible
Affordable
Sustainable over the long term
Your Title Goes Here
Your content goes here. Edit or remove this text inline or in the module Content settings. You can also style every aspect of this content in the module Design settings and even apply custom CSS to this text in the module Advanced settings.
Eligibility
Corporations with 2+ employees
100% participation, including employer
Employees must be actively at work on a full-time basis (20+ hours per week, 52-weeks per year, including paid vacation)
Waiting period for coverage are applicable, based on classification of employee
Classifications, three or more per class, can be established for variations of coverage
In most plans, when offered, employee may not waive off:
Life
AD&D
Dependent Life
Short or Long Term Disability
Critical Illness
Employees may waive coverage for Extended Health Care (including Pharmaceutical) and/or Dental benefits under certain circumstance, including:
Preference for spousal coverage
Coverage through social assistance
Other employer coverage (severance, retirement, etc.)
Armed forces, reserve forces coverage
Indigenous | Treaty Plan
Senior coverage under Provincial Government Program
Union benefits
Student coverage through University | College
Deceased spouse coverage
Well, certainly as a benefit broker (I do not work for an insurance carrier) I'm jaded when it comes to espousing the "value" of an employee benefit plan. Like many things in life, until you actually experience something, you can not understand the real worth. Group...
read more
MP Benefits' Process Drives Results
Building the RIGHT benefit plan is crucial to the success of the plan.

Thank you for generously sharing your time on Let's Talk About This SHifT with me on Thursday. I am always in awe of your dedication to your initiatives; from the meticulous planning, you do to the great questions you ask.
I really appreciate you as a person in my life and as a business colleague.
Marnie Kiel

I am posting this recommendation for the services provided by Lori Power/MP Benefits. For the past few years, I have worked hand in hand with Lori to assist us with numerous services, including establishing a health spending account for staff. At no one time has she failed me and she has always been very informative and up to date making her a reliable insurance broker. She is always just a phone call or email away and I think her knowledge and experience is top notch.
When Covid-19 started, it was very overwhelming. However MP Benefits provided us with valuable information and kept us updated regarding benefits, employment issues and various other relevant materials to assist us as we strived to maintain a consistent presence to provide emergency orthodontic care to our patients.
I have had a very good experience with Lori Power/MP Benefits over the years for the services they have rendered to us. I strongly recommend their services.
Dr. Diane Ruud, Orthodontist

There are only a handful of companies that set the bar high as we do in our quest to exceed the service expectations and needs of our clients each day and MP Benefits gets very high marks in both categories. We are fortunate to work with you and look forward to a long and successful relationship.
All the best.
Scott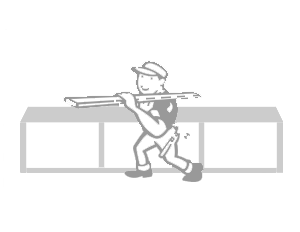 An employee group plan has been a great benefit for our employees and has helped with a lower staff turnover and job satisfaction. The health spending account model works well for us as a company, because we only spend what our employees use, plus a small administration fee. Our employees like it because they can spend their entire amount in one category such as dental or optical if they need to. Lori always responds quickly to any questions that we have and is good to work with.
Lowell Grasse

Having a health benefit plan shows employees that GreenLink cares about their well-being. In 2007 we decided to go with MP Benefits Inc., and have no regrets. Lori [Power] was able to understand our needs well enough to find solutions to issues and challenges rather than us selling us a product. Lori is always available and provides valuable information on a range of health plans, costs and benefits. Lori was a valuable resource in helping to develop and maintain an effective health wellness program. In today's competitive marketplace, finding a company like MP Benefits is an essential part of an overall compensation strategy for retaining employees. You want someone who can guide you through changes and be able to plan ahead.
Sonia Prsa, Office Manager For the past 8 years, our company has used MP Benefits for our employee benefit program. We like the program for a number of reasons. We can customize the program to meet our specific requirements and requests. The program is very flexible. We have the option of carrying forward any unused funds to the next year, increasing the amount in the employees funds as we see fit, and the administration fees are very small as compared to a lot of other insurance providers. This means our money is being spent on our employees. Our employees like the program because it is a 'health spending account' verses 'insurance'. Therefore, it can be a supplemental program to any employee who may have spousal coverage. payment on claims is quick. Any issues that we have had are resolved easily with one call or email to Lori Power.
Annette Kuester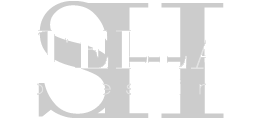 The employees here at Stellar greatly appreciate the package of benefits MP has supplied us with. It makes staff feel good knowing their health care needs are taken care of. Having a plan with great coverage for both individuals and families has been a great bonus for all employees.
We would certainly recommend MP Benefits to other builders, showing them the great coverage plans, communication and due diligence the company offers for their clients.
Hillary Klein, Director of Public Relations, Stellar Homes/Genesis on the Lakes

For over fifteen years (since 2001), Academy of Learning Career College and its affiliated divisions has been nothing but pleased with Ms. Power's high level of professionalism, customer service, and knowledge and expertise as a benefits provider.
In our experience, Ms. Power has consistently demonstrated that she is an attentive and diligent representative who prides herself on being proactive in her professional approach. As such, Ms. Power makes the effort to regularly meet with Academy of Learning executives and management, in order to ensure that our benefits plan design continuously meets the needs and expectations of our business and employees. Accordingly, Ms. Power pre-emptively researches, analyzes, and provides comparative information on the most up to date products, services and package options. As a result, Academy of Learning always knows where it stands competitively, in relation to what other businesses in the industry are offering potential candidates, and existing employees.
Shelly Ann Berezanski, Human Resources Manager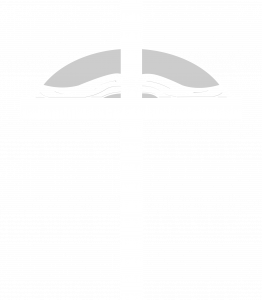 Lori has been instrumental in assisting our staff with our benefits plan, whether it be over the phone, by email, or when she travels to Yellowknife to host information sessions for our staff each year. I often seek her advice if I need clarification and she has always been able to answer my questions or act on my behalf in a timely manner.
Lori's skills as a negotiator can definitely be seen in our budget. Most recently, our insurer proposed a 0.9% increase to plan premiums, however through Lori's exceptionable negotiating skills, we actually received a 1.4% decrease, resulting in a savings of over $20,000 for the year.
Amy Curran, Pay & Benefits Officer Lori has been our group benefits consultant for approximately 9 years. Our companies are wide in range and diverse. On Lori's recommendation, about a year ago, we changed group providers to streamline our benefits to all be combined, but individual per division under one policy and provider. It came with some challenges, but with Lori's guidance and assistance, it was fairly smooth transition.
Lori is very knowledgeable, professional, and passionate about benefits. If her assistance is needed with inquiries or issues, she is always eager to help and responds very quickly.
Shelley Baker, Senior Accountant & Benefits Administrator