Designing Strategy Into Unique Benefits 
Like any business decision, selecting the "right" benefit options take time, energy, and effort, requiring the right strategic approach, remembering the three main advantages of providing benefits involve:
Non-taxable advantages
Attraction & Retention of key talent
Insured financial protection
With all the choices available, we have simplified the menu for ease of picking and choosing what is best for you.
Your Title Goes Here
Your content goes here. Edit or remove this text inline or in the module Content settings. You can also style every aspect of this content in the module Design settings and even apply custom CSS to this text in the module Advanced settings.
Life Insurance
Mandatory on Group Benefit Plans
Non-taxable benefit to beneficiary in the event of an employee's death
Flat amounts of coverage (i.e. $25,000)
Multiple of earnings (i.e. 1x, 2x etc.)
Coverage typically reduces by 50% at age 65 and terminates at age 70 (can be extended, upon approval to age 85)
Accidental Death & Dismemberment
Typically matches the Life Insurance
Pays in the event of a death due to accident, or in the event that the employee survives the accident, but suffers a dismemberment
Dependent Life Insurance
Provides a lump sum payout benefit upon the death of a dependent
Designed to offset funeral expenses
Spousal benefit amounts from $5,000 to $25,000 in $5,000 increments
Child benefit amount at 50% of the spousal limit
Critical Illness
A lump-sum payout (typically non-taxable) in the event an employee is diagnosed with a life-threatening illness | disease
A varying amount of coverage, depending on the size of the group from $10,000 and up
Medical evidence may be applicable over $1,000, depending on company size
In order for these benefits to be received on a non-taxable basis at the point of claim, premiums must be paid 100% by the employee as a payroll deduction.
Your Title Goes Here
Your content goes here. Edit or remove this text inline or in the module Content settings. You can also style every aspect of this content in the module Design settings and even apply custom CSS to this text in the module Advanced settings.
Short-Term Disability
Available as a percentage of weekly income
Elimination period typically first day in the event of an accident or hospitalization, after 7-days in the event of an illness (quarantine)
Typical payment period between 17-26-weeks, in some cases as high as 52-weeks of benefit coverage
Termination of coverage varies between carriers from age 65 to as long as actively at work
Employment Insurance Top-up available
Eligible qualification for Employment Insurance Premium Reduction Program
Long-Term Disability
Available as a percentage of gross monthly income (typically 66.67%)Flat percentage or graduated scale available
Elimination period varies according to company size from 90-days to one-year. (Typical elimination matches Short Term Disability period of 17-weeks)
Benefit maximum varies according to size of company from $1,500 to $10,000 + monthly benefit
Definition of disability, typically, two-year own occupation (any occupation also available)Cost of living adjustment available
Benefits terminate at age 65
Non-evidence maximum applicable over certain limits (the point to which proof of good health is required)
This includes coverage for medical services, and supplies, pharmaceuticals, vision, as well as specialized practitioners.
Your Title Goes Here
Your content goes here. Edit or remove this text inline or in the module Content settings. You can also style every aspect of this content in the module Design settings and even apply custom CSS to this text in the module Advanced settings.
Prescription Drugs
Brand name or generic or provincial formulary
Deductible and dispensing fee or combinations available
Co-insurance levels from 50-100%
Drug maximums defined or set to "unlimited"
Professional Services
Physiotherapy | Chiropractic | Massage | Acupuncture | Psychology etc.
Reimbursement from 50-100%
Overall maximum available from $300-$10,000
Health Services
Items not covered under Provincial Health Care
Hearing Aids | Ambulance | Home Nursing Etc.
Hospitalization
Emergency Travel Assistance
Protection for employee and/or family while travelling within and outside Canada
Vision Care
Co-insurance from 50-100%
Available in amounts from $50-$500 every 24-months
Dental Care
This includes coverage for basic, major restorative, and/or orthodontic services:
Deductible available to match health care services
Co-insurance levels from 50-100%
Maximums as set line of service, such as Basic, Major Restorative, or in combination
Orthodontic maximums typically set per "lifetime" per person
Recall exams from 6-12-months
Provincial fee guide stipulations
Health Spending Accounts (HSA)
Flexible benefit coverage on a budget. Health Spending Accounts (HSA) are a lump sum, tax free option available to off-set cost of benefits not covered (or maximum reached) under the core (primary) benefit package. A HSA can also be set up as a stand-alone option.
Your Title Goes Here
Your content goes here. Edit or remove this text inline or in the module Content settings. You can also style every aspect of this content in the module Design settings and even apply custom CSS to this text in the module Advanced settings.
Eligible expenses
Pharmacy
Professional Services
Vision
Dental care
Where a typical benefit package limits HOW an employee can utilize the plan, a HSA sets the overall maximum allowable to be claimed and leaves the employee CHOICE on where they want to spend the NON-TAXABLE funds.
Criteria
Criteria
100% funded by the Business (which results in a 100% corporate tax deduction) eligible expenses are determined by Canada Revenue Agency (CRA) in accordance with the Income Tax Act.
No sign-up fees
No medical questionnaires
Set administration on claims only
Budgetable
Choice of coverage
Total control
First line, front lines counseling and support services for employees, management and team leads alike to assist with issues impacting performance, absenteeism and mental health.
Employee Assistance Program
Employee Assistance Program
Family
Financial
Distress
Employment
Presentism
Leadership
Coaching
Etc.
Ready to SHifT your business & benefits? If your company is looking to implement benefits for your employees, make sure you contact Lori Power with MP Benefits Inc. Our experience working with Lori has been nothing short of amazing. Lori goes above and beyond for her clients making sure they have all the information they need to make the best decisions for their company. We can't sing her praises enough. Thank you, Lori, for all you do.
Certified Contracting & Flooring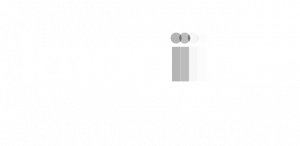 I really appreciate that you NEVER make me feel like anything and everything isn't something you're happy to do for us. Just want to acknowledge that you always going above and beyond is not only what makes you exceptional at your job but carries on the legacy and reputation that you're a superstar and I'm one of your biggest fans!
Thanks for ALL you do!
Kim

Throughout the COVID19 pandemic, MP Benefits was in continual communication, giving us the latest information that would help our employees and business. Lori was able to quickly make recommendations and explain, in detail, changes that affected us and our plans.
Our experience with MP Benefits has been fantastic and I highly recommend them to any company. Lori takes the complexity out of benefits plan onboarding and renewals so you can make good decisions for your employees and business.
Chris Maki
Through these trying times of the pandemic and any time that we have ever had inquiries, Lori at MP Benefits has always been there to provide us with the information and tools we need to help us make informed decisions for our business.
Lori & MP Benefits have always been a fundamental resource for our H.R. department.
If Lori is not able to provide us with the answers we require, she promptly connects us with somebody who does. (for instance – in the past when we required specific employment law advice, she connected us with the appropriate professionals).
Lori has been a fundamental part of the health & wellness (and culture) of our company for over 10 years.
She has proven time and time again that she is committed to helping our business.
Debbie Melnychuk

We at Manac Western have found the service that Lori Power at MP Benefits have provided to be very informative and timely, in such difficult times.
The content provided has been both informative, reassuring and up to date, also the options provided for learning of the material has been great – also some forums were also provided if anyone had any questions.
I would not hesitate to recommend Lori and MP Benefits.
Kelly Goddard

During the COVID-19 pandemic I found the information provided by MP Benefits exceedingly helpful. With so much information to sift through, Lori was very informative and extremely good at outlining the most relevant details. Having the info provided to me rather than scrambling to find it myself was of huge benefit to me. She provides an extremely valuable service to her clients.
Alison Baracos

I am posting this recommendation for the services provided by Lori Power/MP Benefits. For the past few years, I have worked hand in hand with Lori to assist us with numerous services, including establishing a health spending account for staff. At no one time has she failed me and she has always been very informative and up to date making her a reliable insurance broker. She is always just a phone call or email away and I think her knowledge and experience is top notch.
When Covid-19 started, it was very overwhelming. However MP Benefits provided us with valuable information and kept us updated regarding benefits, employment issues and various other relevant materials to assist us as we strived to maintain a consistent presence to provide emergency orthodontic care to our patients.
I have had a very good experience with Lori Power/MP Benefits over the years for the services they have rendered to us. I strongly recommend their services.
Dr. Diane Ruud, Orthodontist

I would recommend Lori to anyone! She is attentive, warm, incredibly responsive, knowledgable, reliable and I honestly feel as though she has my best interests – as an employer of a small business – at heart. It's a pleasure working with her.
Kristi Slavens

There are only a handful of companies that set the bar high as we do in our quest to exceed the service expectations and needs of our clients each day and MP Benefits gets very high marks in both categories. We are fortunate to work with you and look forward to a long and successful relationship.
All the best.
Scott

Benefit administration with Lori Power can only be described as thorough and convenient. She is knowledgeable, quick to respond to questions and requests, and a joy to work with.
Heather Robertson
REALSPHERE REAL ESTATE
I've attached a letter/info I received in the mail last week. I read it over & put it in my recycle box forgetting about it till I received a phone call from that office today. When I told her that we already have things in place, are happy and not interested in changing, she got very pushy. I declined again and she asked what kind of coverage we have and if I would explain it to her – I declined again and said goodbye.
Thank you for not being like this and thank you for what you do and how you do it. You're always available and easy to talk to.
Thank you.
Grayce Rabel We have been very happy with the service and the great customer care. Lori and her team have always done an exceptional job! I have always appreciated the quick response time with all aspects of the group plan regarding claims and concerns that needed to be clarified. Wonderful service for a small business client.
Donna Gauthier, Office Manager

 Having a health benefit plan shows employees that GreenLink cares about their well-being. In 2007 we decided to go with MP Benefits Inc., and have no regrets. Lori [Power] was able to understand our needs well enough to find solutions to issues and challenges rather than us selling us a product. Lori is always available and provides valuable information on a range of health plans, costs and benefits. Lori was a valuable resource in helping to develop and maintain an effective health wellness program. In today's competitive marketplace, finding a company like MP Benefits is an essential part of an overall compensation strategy for retaining employees. You want someone who can guide you through changes and be able to plan ahead.
Sonia Prsa, Office Manager

The plan we designed is to provide our employees with great coverage and increasing benefits the longer they are employed with us. We now have half of our employees eligible for the maximum benefits in our program.
Thomas Barknowitz, General Manager

We have been dealing with Lori Power ofMP Benefits Inc. since February 2007. In that time, I have found her to be very knowledgeable regarding any questions I have asked about our benefit plan. She always explains everything in layman's terms which makes it much easier to understand when a situation arises.
I am extremely pleased with the quality of service she offers our company. Lori is very dependable, easy to reach and extremely responsive to our needs.
I would recommend Lori to other companies because of my satisfaction with her and MP BenefitsInc.
We look forward to doing business with Lori for years to come.
Dedo Tiede, CCP Administration Manager For the past 8 years, our company has used MP Benefits for our employee benefit program. We like the program for a number of reasons. We can customize the program to meet our specific requirements and requests. The program is very flexible. We have the option of carrying forward any unused funds to the next year, increasing the amount in the employees funds as we see fit, and the administration fees are very small as compared to a lot of other insurance providers. This means our money is being spent on our employees. Our employees like the program because it is a 'health spending account' verses 'insurance'. Therefore, it can be a supplemental program to any employee who may have spousal coverage. payment on claims is quick. Any issues that we have had are resolved easily with one call or email to Lori Power.
Annette Kuester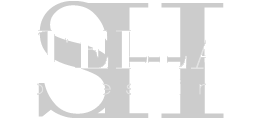 The employees here at Stellar greatly appreciate the package of benefits MP has supplied us with. It makes staff feel good knowing their health care needs are taken care of. Having a plan with great coverage for both individuals and families has been a great bonus for all employees.
We would certainly recommend MP Benefits to other builders, showing them the great coverage plans, communication and due diligence the company offers for their clients.
Hillary Klein, Director of Public Relations, Stellar Homes/Genesis on the Lakes

For over fifteen years (since 2001), Academy of Learning Career College and its affiliated divisions has been nothing but pleased with Ms. Power's high level of professionalism, customer service, and knowledge and expertise as a benefits provider.
In our experience, Ms. Power has consistently demonstrated that she is an attentive and diligent representative who prides herself on being proactive in her professional approach. As such, Ms. Power makes the effort to regularly meet with Academy of Learning executives and management, in order to ensure that our benefits plan design continuously meets the needs and expectations of our business and employees. Accordingly, Ms. Power pre-emptively researches, analyzes, and provides comparative information on the most up to date products, services and package options. As a result, Academy of Learning always knows where it stands competitively, in relation to what other businesses in the industry are offering potential candidates, and existing employees.
Shelly Ann Berezanski, Human Resources Manager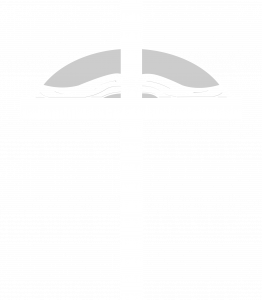 Lori has been instrumental in assisting our staff with our benefits plan, whether it be over the phone, by email, or when she travels to Yellowknife to host information sessions for our staff each year. I often seek her advice if I need clarification and she has always been able to answer my questions or act on my behalf in a timely manner.
Lori's skills as a negotiator can definitely be seen in our budget. Most recently, our insurer proposed a 0.9% increase to plan premiums, however through Lori's exceptionable negotiating skills, we actually received a 1.4% decrease, resulting in a savings of over $20,000 for the year.
Amy Curran, Pay & Benefits Officer Lori has been our group benefits consultant for approximately 9 years. Our companies are wide in range and diverse. On Lori's recommendation, about a year ago, we changed group providers to streamline our benefits to all be combined, but individual per division under one policy and provider. It came with some challenges, but with Lori's guidance and assistance, it was fairly smooth transition.
Lori is very knowledgeable, professional, and passionate about benefits. If her assistance is needed with inquiries or issues, she is always eager to help and responds very quickly.
Shelley Baker, Senior Accountant & Benefits Administrator
Why should anyone care? Nothing seems to get a glazed look faster than a discussion on tax. Sure, if we want to complain about paying tax, or looking at the GST, we've plenty to say, but try simply to have a discussion on tax planning and see what happens. Feeling...
read more